Joined

Jan 2, 2022
Messages

2
Reaction score

0
Hello!
First a little back story to this. I built this box late winter 2020, so it's originally Windows 10. It behaved fine up until the late spring, April or May and then this random behavior started happening.
Go to pop open a browser (doesn't matter which one) and there's the message ERR_CONNCTION_FAILED.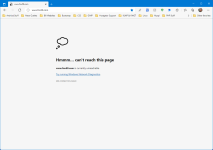 Running Windows Network Diagnostics yields nothing cause there is no problem with the actual physical adapter. I'm 100% of the time hard wired and I did try going WiFi and I still get the above error.
Windows widgets will have the "We're having trouble loading this content" on all the widgets.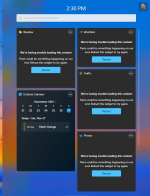 Here's the part that makes the whole thing completely odd. Open a command prompt and start pinging away and I get responses.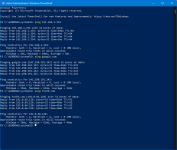 Here are the things I've tried:
Another physical NIC.
Resetting the network and firewall
Went through checking the health of windows overall.
Removed the NIC in device manager and then added.
Not sure what is left to investigate! But I sure would like this fixed, it's annoying!
Keeping my fingers that someone has some insight to this issue! If you need any logs from me to help diagnose issue just ask!
I created a report of my system, to big to upload so here is the OneDrive link share -->
https://1drv.ms/t/s!Ag5LS_Mik9o-lOkb87QneOqjG3CoDg
Thank you in advance!
Dave