Joined

Oct 11, 2021
Messages

3
Reaction score

1
Yesterday, I was able to connect to my Windows 10 computer over the network to find some previously downloaded utilities (VLC and others) for installation. I was able to enter the computer using the path "\\COMPUTERNAME\SHARENAME" after entering and saving the appropriate credentials.
Today, I want to repeat the task to copy some media files to my laptop before I go travelling, but I cannot access the same Windows 10 computer.
It keeps asking for my credentials and eventually fails with Unspecified Error 0x80004005.
If after several tries, I cancel Username/Password and allow the diagnostic tool to run, it says "You don't have permission to access the share."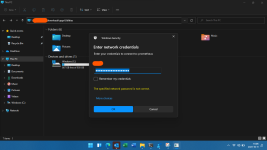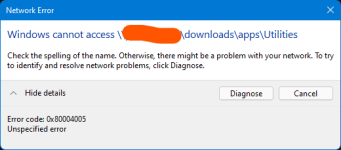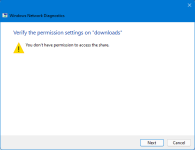 Very odd indeed, because if I use the IP Address to access the network computer, "\\192.168.1.xxx\SHARENAME", then I can access the network without issues:

Does anyone have any ideas?